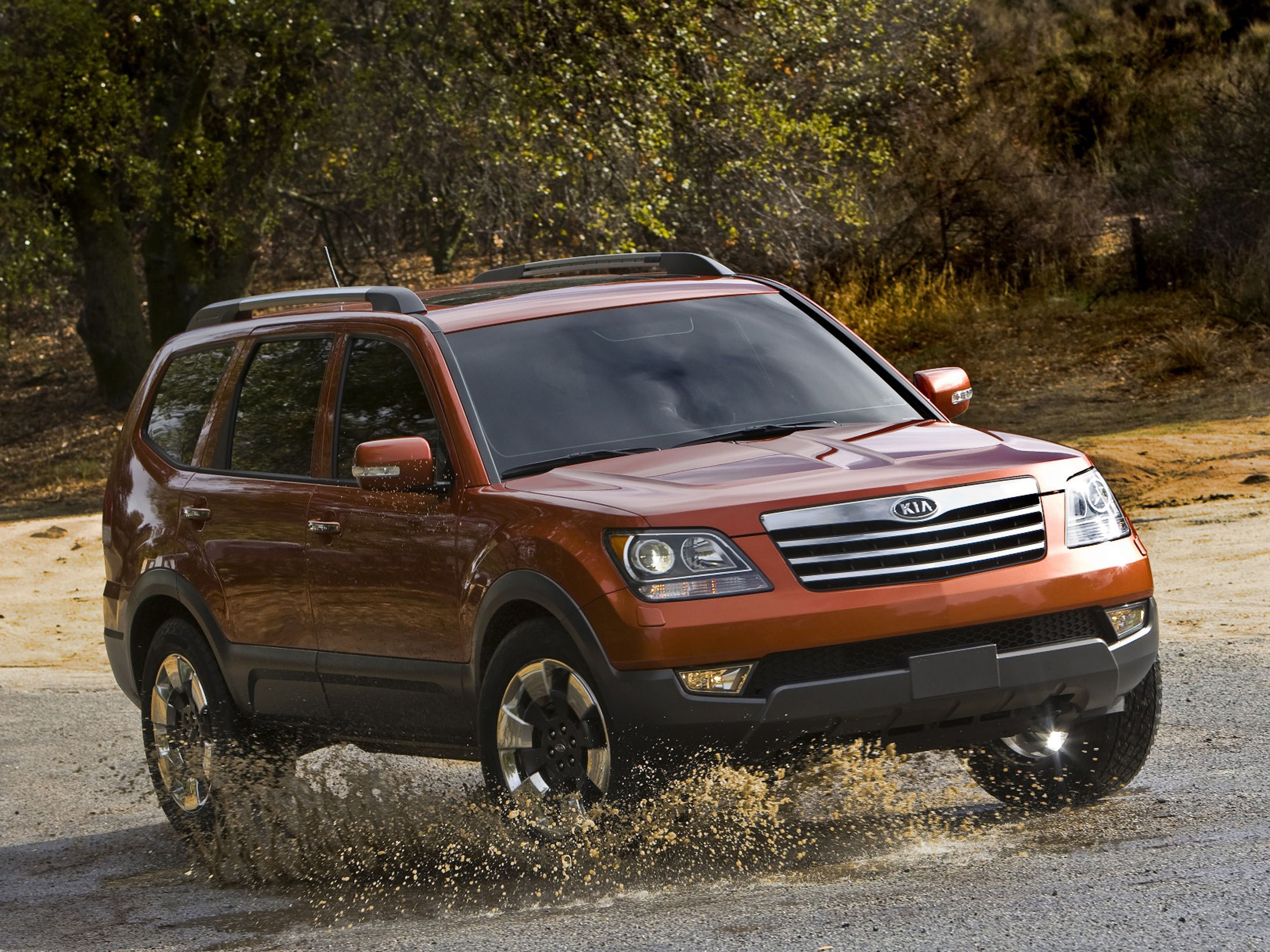 An entirely different kettle of fish is KIA's Borrego. This 7 seater SUV is remarkably good value assuming you know how to haggle. The one I had for test had a sticker price of 36 and a half thousand dollars but admittedly it included every conceivable extra such as a 2 position memory for driver's seat-not exactly a must in this day and age.
With the industry being hammered and dealers going out of business right, left and centre I am sure you could get this 4.6 liter machine for under 30 thousand dollars.
For that you would get a great deal. Apart from the big and pretty thirsty engine (between 15 and 22 mpg) there is a fine 6-speed automatic suspension, front and rear disc brakes with ABS (which didn't impress me too much), double wishbone suspension at the front and multi-link suspension at the rear.
As far as safety is concerned there seem to be airbags just about everywhere! Dual front, driver's knee, 3 row side plus rollover sensors.
There can be no doubt that the Koreans have come an awfully long way during the last 10-15 years. Just like Toyota who were the butt of auto jokes 40 years ago so the Koreans are most definitely not to be laughed at either.
Nothing shows their confidence more than a 10years/100,000 miles warranty, far and away the best in the automobile industry.